If you've logged into CharityCAN recently, you'll already know that we've been working on freshening up the site a little bit. In the past couple of months, we've given the site a new look, a new menu, a new place for news and now a new homepage. It's all part of our software development efforts this year on streamlining the prospect research experience on CharityCAN.
It's not a total re-imagination of our website – instead, it's kind of like when you've lived somewhere for a while and feel nicely settled. And then you realize that maybe things would work better if that couch were just over there, and this chair was closer to that wall…
A New Menu

One of the first changes we made was to move our old menu from the side of the page up to the top, and rearranged our menu items to make it a little easier to find all of our most-used features. This may not seem like a big change, but it frees up a lot of screen real estate and makes things a lot nicer on tablet-sized devices.
A New Place for News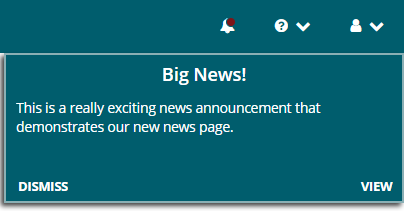 The next thing we did was move our news from the home page to a smaller widget that shows up on each CharityCAN page you visit. This way we can keep you informed of new changes and features no matter where you are in our application. It also freed up more space that let us create…
A New Home Page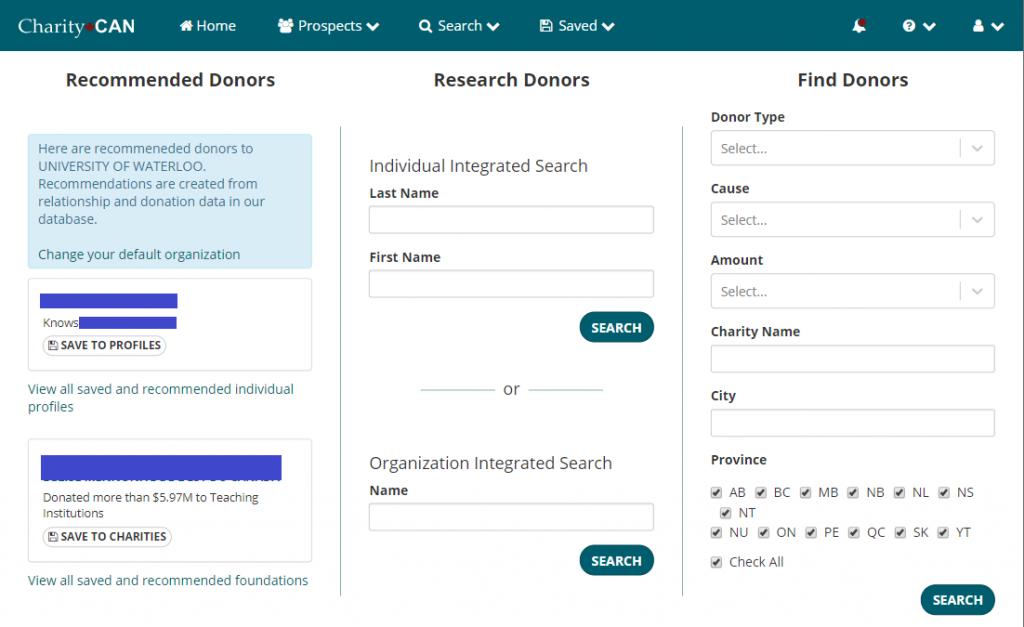 With the extra real estate from our menu moving and our home page freed up, we were able to re-imagine a new experience for someone logging into CharityCAN for the first (or thousandth) time. We moved some of our most used features right to the home page so that you can use our integrated search and our donation records search as soon as you sign in.
We also chose to highlight something else we've been working on: donor recommendations based on our relationship maps. We choose a couple of donors to highlight based on their connections to your board of directors or their donations to similar charities. To view a larger list of recommendations, you can also visit your saved prospect pages to see who else you may already be connected to.
We hope you are enjoying the changes we've made so far, and there are more planned, so stay tuned!