Need quick insights into your donors?
Avenue Donor Data supercharges your Blackbaud Raiser's Edge NXT constituent records, giving fundraisers and researchers a quick snapshot of a donor's estimated net worth, annual income, dwelling value and annual donations based on their residential postal codes.
How it works
New monthly and annual donors in your Blackbaud Raiser's Edge NXT database might not have much information beyond a name and a mailing address.
After installing Avenue Donor Data, those mailing addresses are all you need to further qualify a donor as a potential major gift prospect.
The Avenue Donor Data add-in appears on every constituent page as a new tile, letting you see average net worth, dwelling value, annual income and donation amounts for their postal code at a glance.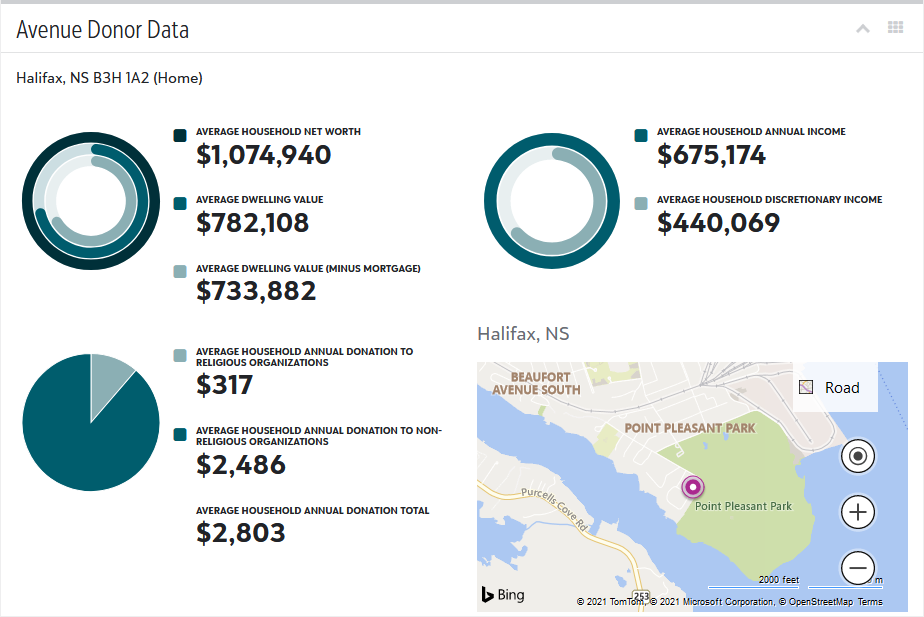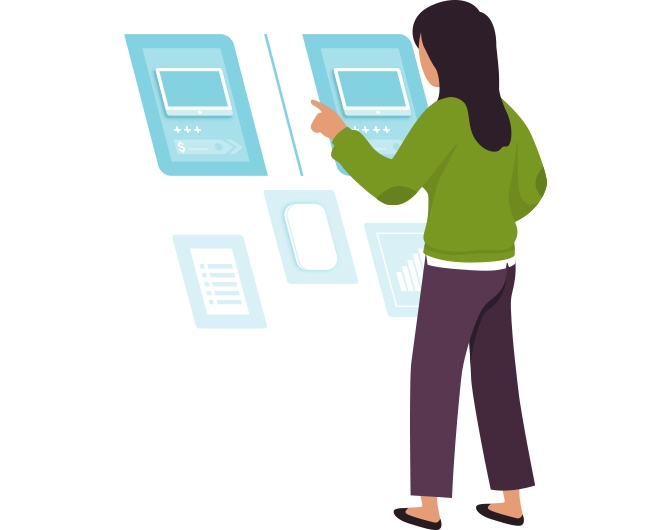 Our Data
Our data points are created by Manifold Data Mining, a leading data and analytical service provider in Canada.
Household data values are estimates based on past Census data, the Survey of Household Spending, the Survey of Financial Security, the monthly Labour Force Survey and monthly Consumer Price Index from Statistics Canada; Royal LePage's quarterly Survey of Canadian Housing Price; and monthly housing statistics from the Canadian Mortgage and Housing Corporation. They also incorporate survey data from Numeris and non-survey data from real estate association listing prices.
Data is interpolated from the dissemination area level to the postal code level. This is possible through essentially a large series of linear equations that links every dissemination area and postal code in Canada and can be applied to extrapolate our demographic variables at the postal code level.
Annual Subscription
Save $100 a year when choosing an annual subscription over monthly
Ready to find new insights in your data?