Boost your fundraising with our prospect research software and donor screening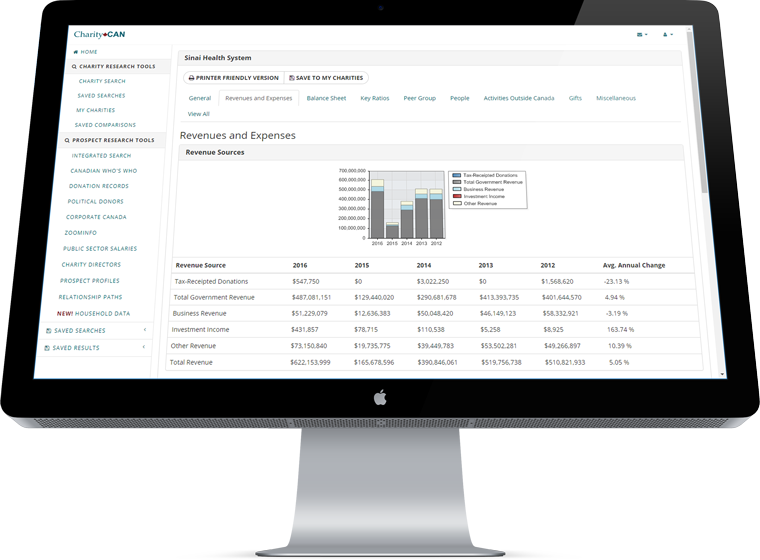 We are dedicated to helping Canadian charitable organizations use data to become more efficient.
Finding major gifts is an important and time-consuming task. Researching the capacity, propensity and affinity of an individual, company or foundation for giving can take days. When the research is done, there's also the question of how to connect with your new donor.
CharityCAN indexes several datasets including donation histories, biographies and wealth indicators, enabling you to find all the data you need with a single search. We use machine learning methodologies to group these separate data points into donor profiles and build a relationship graph to reveal connections between prospective donors and your organization.
This data is available through our online prospect research software or through donor screening.
Ready to get started with CharityCAN?
Third Sector Publishing is the family owned and operated business that created CharityCAN and keeps it growing today. Our team has been working closely with Canadian charities for over a decade to help them with their fundraising software needs. We want to save you time and help you raise money so you can continue all the good work you do.
Ready to get started with CharityCAN?