Here at CharityCAN we know how important relationships are to fundraising. Donors want to be connected to your mission and your organization. Strong relationships can make all the difference, and prospect research can help to find and cultivate those relationships. That's the reason we're so excited to announce our newest feature: custom relationship maps.
In the past, CharityCAN has been able to show you connections between people and organizations based on an individuals' time spent in a board position. We also made those connections searchable with our relationship path search.
While board positions are easy to find and verify, they only barely scratch the surface of how a person might be connected to another person or organization: what about that major donor who isn't on your board but you know has been a long-time supporter? What about your prospect's business partner, or their law school classmate? We haven't been able to fully tap into a prospect's inner circle until now.
Creating a relationship map
Now on any saved prospect profile, you'll find a Custom Graph tab that will let you build a new, completely customized relationship map from the ground up.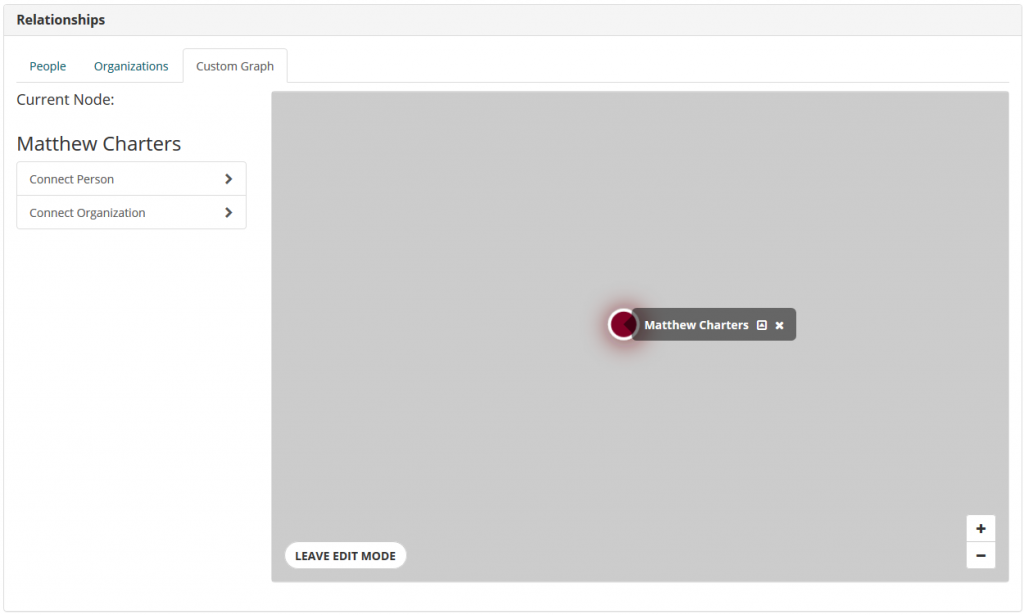 Starting with your prospect, you can add relationships to any organization or person in CharityCAN, along with the strength of that relationship.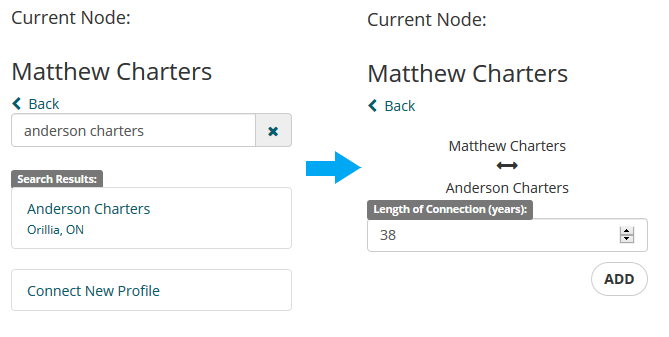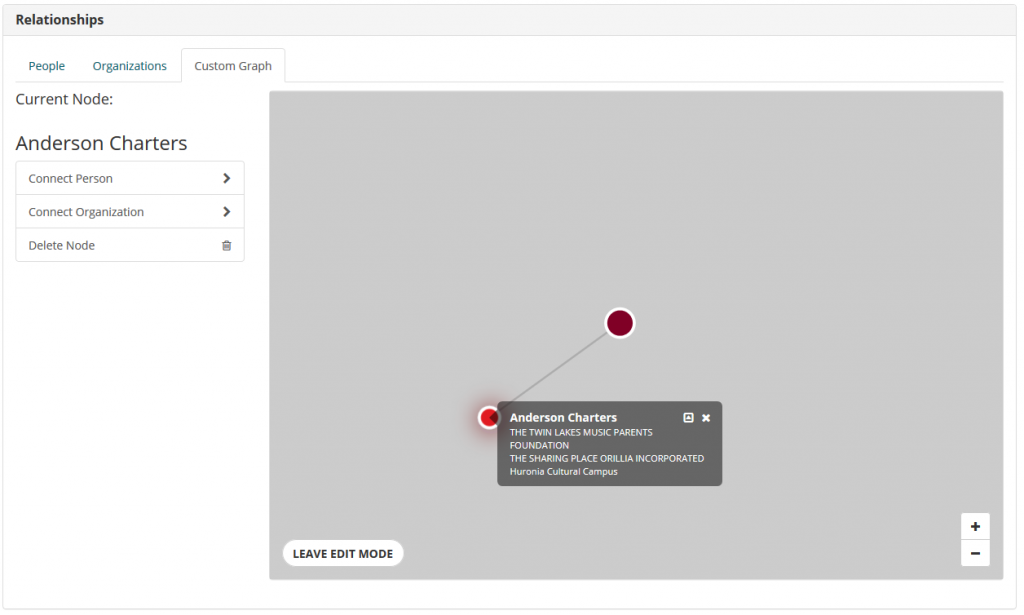 Then you can add connections to those connections, and on, and on, and on! We'll suggest connections based on relationships that are already in our database, or you can strike out on your own, creating completely new ones.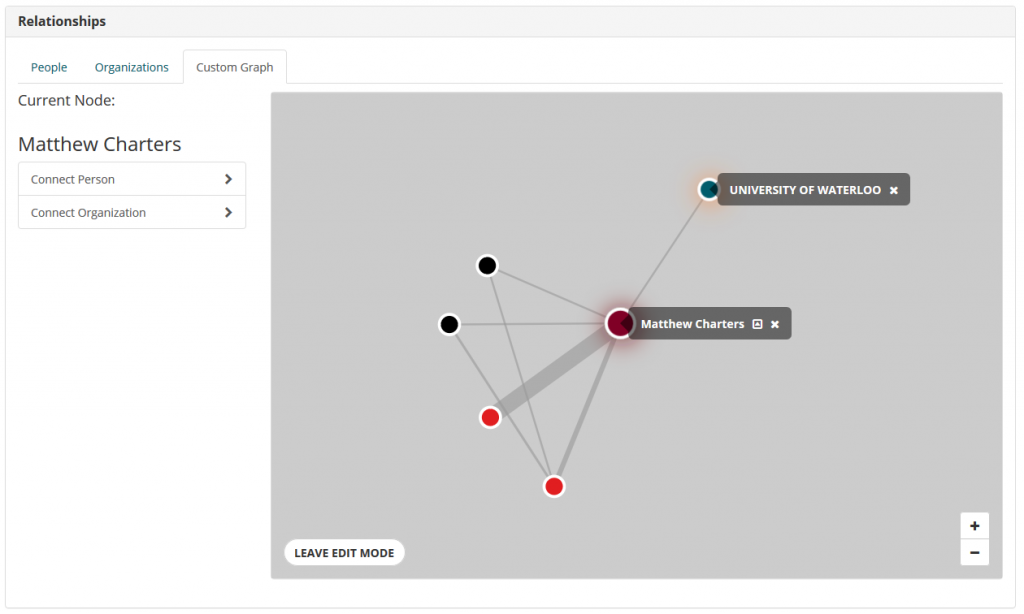 The best part of these maps is that any new relationships you add to a custom map are instantly available for you in our relationship path search and our other relationship maps so you can make use of all your hard work.
We've also worked hard to ensure that your data is only your data. Any new relationships you create in a custom graph are visible only inside your organization, including any new paths created for your relationship path searches.
We hope that you find this new feature as exciting and powerful as we do. If you'd like a quick demonstration or if you have any questions, please get in touch!